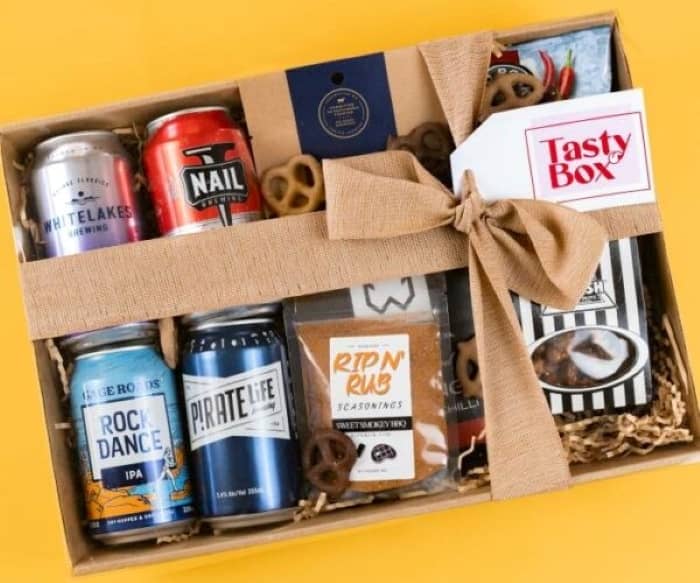 Remote working is now standard at companies all over the globe. There is nothing unusual about having bosses, clients, and coworkers you have never met in person. Our technological connectedness is a fantastic way to shrink the globe and find the best people the world has to offer. However, all of our electronic connections can have the opposite effect of making us feel farther apart.
The days of corporate lunches, pats on the back and cake in the breakroom are dwindling. Now, businesses need to find a way to bridge the gap that exists from a lack of personal interaction. Engaging in corporate gift-giving is an ideal way to fill that space. This is not a new idea, but it is being reinvented by companies like Tasty Box, which specialises in providing gifts to please employees, clients, business associates, and potential clients. Gift giving is never a bad idea. Choose the right corporate gift for those on your list, and it is a win-win situation.
Giving Gifts to Your Staff
There is no need to wait until a celebration to show your employees that you care and appreciate their hard work. These days loyalty is difficult to find. So, if you have staff that stand by you, let them know that they matter to you.
Gifts to employees do not need to be the standard calendar and pen. Get creative and send your employees corporate gift hampers filled with snacks and treats. Nearly everyone enjoys a mid-day pick-me-up. A corporate gift from Tasty Box will memorably brighten your employees' day.
Top Benefits from Giving Corporate Gift Boxes to Employees
Help to Motivate Your Staff – Keeping the motivation high is essential whether your staff is together in an office again or spread all over the city. A reminder that your staff are valuable to you can go a long way to make sure your team feels appreciated.
Strengthen Bonds – Showing your workers that they are more than minions doing your bidding is an excellent way to build your employees into a team that cares about each other and the company.
Improve Worker Satisfaction – Giving gifts to your employees brings positivity to your company. Much like motivation, positivity is vital for your company's success. Disgruntled employees are not who you want to be representing your company to clients or the public.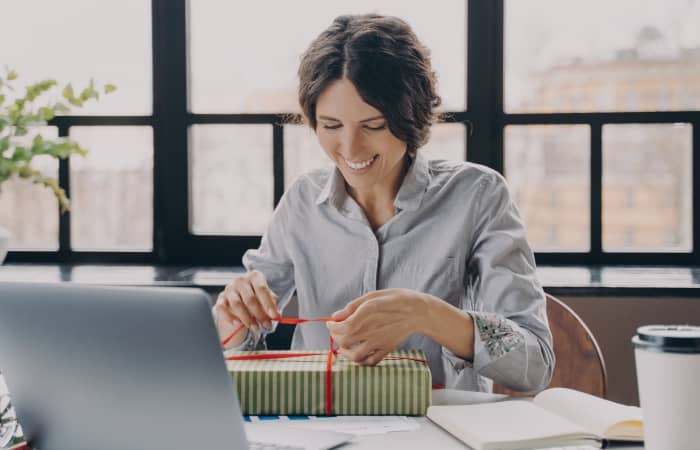 Corporate Gifts for Clients
Giving a corporate gift to a client as a show of appreciation is a fairly long-standing practice. It helps build solid relationships, and it shows your clients that they are not nameless faceless orders that roll in from time to time.
Presenting gifts to your clients creates a positive mental association between the gift and your company. The practice also increases the chance of a client wanting to reciprocate, not necessarily with gifts to you, but with loyalty and possibly more business.
What is Corporate Gift Giving?
Corporate gift-giving is the act of a company presenting a client, potential client, or associate with a physical gift, like a snack hamper, company swag, or personalised gift item. The practice also includes non-physical gifts like event tickets or an eGift card.
Corporate gift giving creates a touchpoint between your company and the gift recipient. It serves as a reminder of the kindness and generally will increase loyalty and possibly increase business as well.
Gift Giving to Clients
Giving a client a corporate gift box will serve to enhance an existing relationship. Many business owners feel slightly more comfortable when giving gifts to people with whom they have a working relationship. The process may be easier. You know their favourite teams or what snacks they enjoy and can order a corporate gift with confidence. A gift sent to thank someone for their continued support and their business is a gesture most people enjoy, and it helps keep the positivity flowing.
Working with a gift-giving expert can make the process simpler. You will have options that are customisable and have access to professional opinions.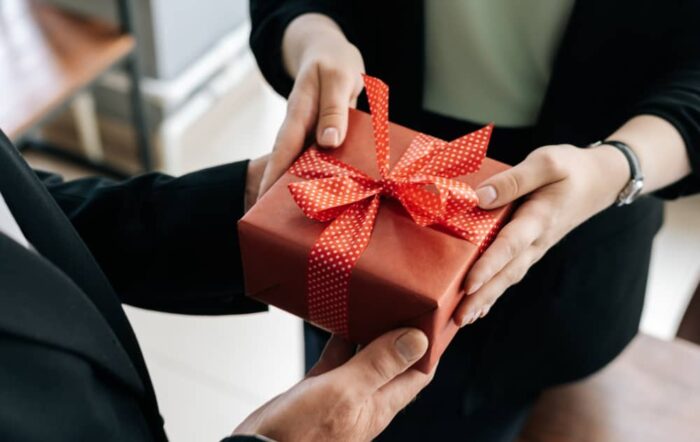 Giving Gifts to Prospective Clients and Associates
Giving a corporate gift to a potential client can make a difference in how they respond to your attempts to reach out. People can ignore your calls, emails, and messages. However, it is much harder to ignore an exceptional corporate gift box filled with delights from Tasty Box.
You want your gift to delight the recipient, but it can serve as a source of advertising. Adding useful company swag is a smart idea. The more your name is in front of people, the better your brand recognition.
Five Steps to Choosing the Right Corporate Gift
Deciding on the best corporate gift does not have to be stressful. You want a useful gift and something that anyone can enjoy. Some people say coming up with gift ideas for women in corporate positions is difficult, and just as many say, the same is true about men. Do not stress about what is the right gift. Here are five steps to help you.
Determine Your Budget – Knowing what you can afford is necessary and helpful when deciding on corporate gifts. You want to make a good impression, but you do not want to overextend yourself trying to make a good impression.
Get a Partner – Keeping track of what to send and when to send gifts is challenging. Why not work with a gifting partner. You already have your hands full running your business. When you work with Tasty Box, you can relax knowing the professionals there will take care of your orders carefully and correctly.
Do a Bit of Research – Find out what is trending in corporate gifting. A better idea is to ask your gifting partner. They are excellent sources of knowledge as they have their finger on the pulse of the industry.
Check for Quality – Even if you have approved a digital rendering of your product, make sure any customised items are correct before sending them.
Arrange Delivery – Once again, your corporate gifting partner can take the lead in coordinating deliveries. They have the resources and experience to know the best deals and delivery companies.