Corporate gifting is a widely accepted practice where you give gifts to your employees, colleagues, clients – or all of these groups of people, if you have the budget, that is. It's usually easy to shop for items that you want to dole out.
The tricky part is knowing what you will actually give to the intended recipients. But don't worry; we've got you covered. Whether it is for co-workers, staff, customers, or business associates, we have a compilation of gifts that will surely show them you appreciate them.
So, without further ado, here is our list of the top 10 corporate gifts for 2022:
1. Dessert Boxes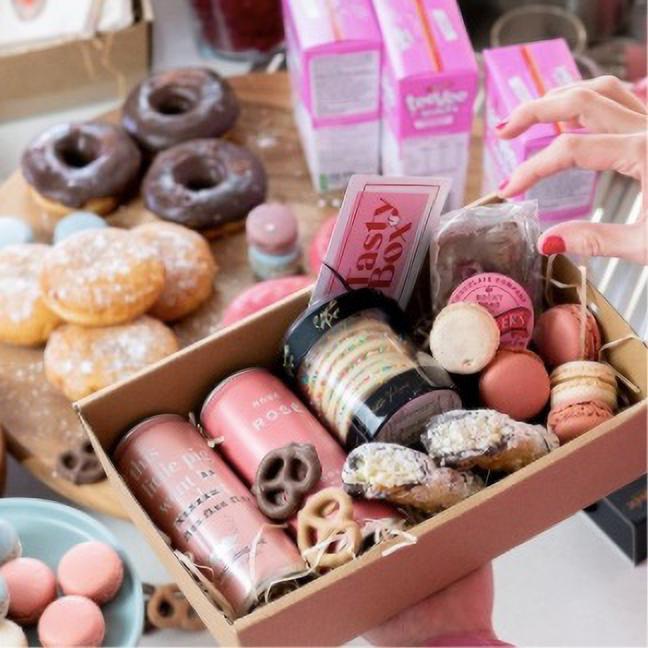 Let us begin with the best gift you can ever give: a beautifully curated dessert box! It's the perfect gift for the people who matter, especially those who have helped you grow your business. Simple yet tantalising, who doesn't love sweets, desserts, or nibbles?
Corporate dessert boxes from Tasty Box are unique and can be customised, depending on the recipient or occasion. That makes your life so much easier since you can just pick the most appropriate gift for the person you intend to give it to. It's also called a gift box – and rightfully so.
2. Succulents in a Pot
Succulents have become a trendy accessory for office desks. Give the plants to your clients or staff, and you will surely brighten their day. These plants can be meaningful for some people, serving as a reminder that growth is always achievable when working together.
Another great thing about gifting succulents is that they don't require heavy maintenance. In fact, they don't even need that much water. So, it is easy to take care of them for years to come. Or, if you want to be sure the plant doesn't die, you can just order an artificial arrangement that looks so realistic. That won't need any maintenance but still offers the same effect as the natural plant.
3. Notebooks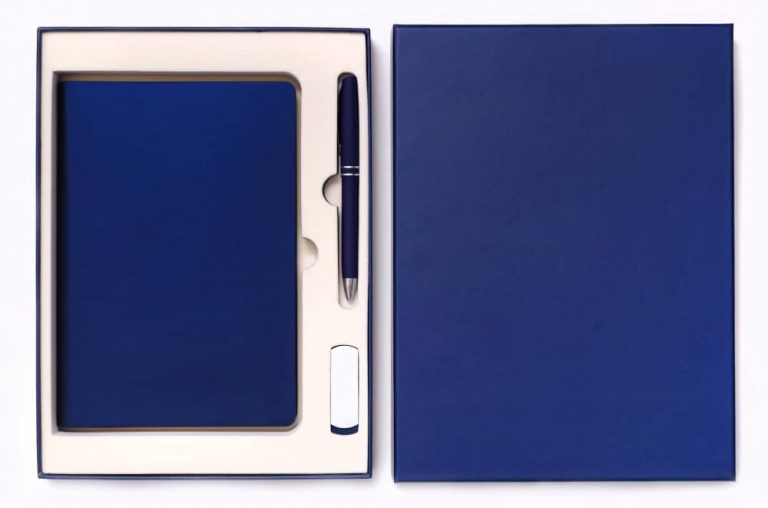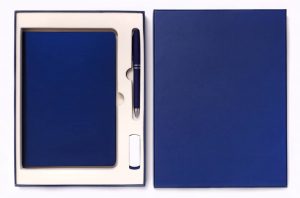 A classy, professional notebook as a corporate gift never gets old. Sure, we're all using our phones to do different tasks, including note-taking. But nothing beats opening a notebook and jotting down thoughts, ideas, and event schedules. 
Leather-bound notebooks are often the go-to, especially when handing out these gifts to important clients or associates. If you can afford it, choose personalised notebooks. You can order them in bulk, even have them in your company colours or logo on the front cover. That's undoubtedly a great way to remind the recipient about your business.
4. Calendars
An alternative to notebooks is a pretty calendar that comes with your own company logo or business name on it. You can order calendars online or from a corporate calendar maker where you can buy them in bulk.
If you want to impress the person you're sending it to, why not print it yourself? Make sure that you only use a high-quality printer and paper to achieve a more stunning effect. This method is often less expensive, but it does take some effort, particularly in the design process.
5. Coffee Blends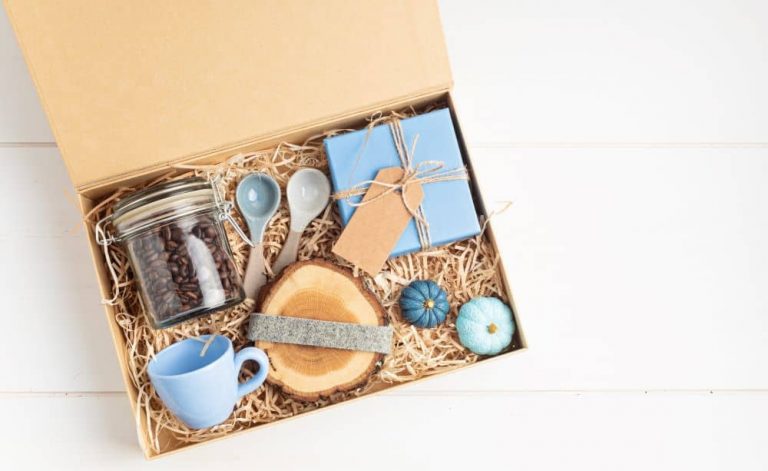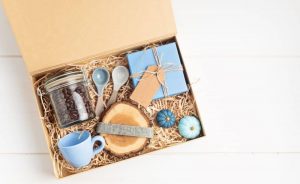 Everyone loves taking a break with a cup of coffee in hand. Your staff will especially love it if you send a box of gourmet coffee. You can always go for a local flavour or anything else that you know people love. If you want a more personalised touch, you can even create a box filled with roasted beans from a local shop. 
It does help to know whether the recipient prefers tea over coffee. Some people will probably appreciate tea blends more than coffee.
6. Mugs
Mugs are classic corporate gifts. You can even have your brand on display, which doubles the benefits. You not only have a lovely present for your colleagues but it also gives you the opportunity to stay in the minds of the person who drinks from it.
Everyone has a favourite mug for their hot beverages, whether at home or in the office. So, if you can personalise it, it has an even more significant effect that lasts.
7. Coffee Table Book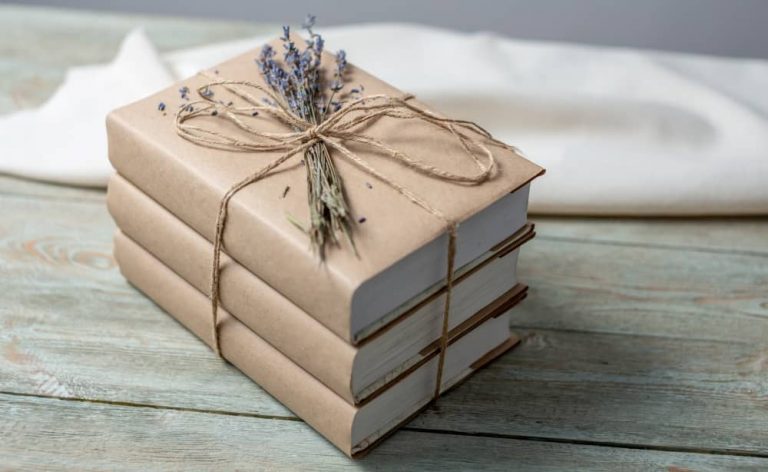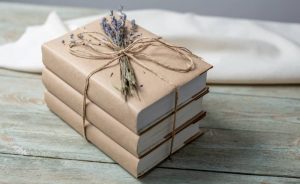 Speaking of coffee, it's always best to enjoy the drink whilst relaxing and reading a good book. It's a wonderful gift that shows your thoughtfulness, especially if you can pick a book that the receiver finds interesting. For some ideas, you can select a book connected to the person's city or industry. If you know about their personal interests, that would be an excellent place to start, as well.
A coffee table book should be something that the receiver can proudly display in the office sitting area or even their desk. Choose one that can be a conversation starter. Don't forget to add your name or business name if you plan to include a message inside.
8. Pouch
A leather pouch or toiletry bag is a valuable gift that your clients or associates will love. It's something that they can use immediately. Other suitable material options are canvas, polyester, and nylon. It's even better if the bag is waterproof and comes with your monogrammed initials or logo, although that's not a requirement.
9. Water Bottles
We don't have to tell you that staying hydrated is important. But many people don't drink enough water. So, why not hand out water bottles to your clients or employees? It shows them that you care and reminds them to drink water. But that's not all; if it's personalised with your name or brand, you even get to promote your business for an unlimited time. 
When selecting a water bottle, it's recommended that you go for insulated ones that do not break easily. Whilst containers with a unique shape may look attractive and stylish, they are often difficult to clean. You may want to steer clear of them because the recipient may not find the bottle helpful.
10. Power Banks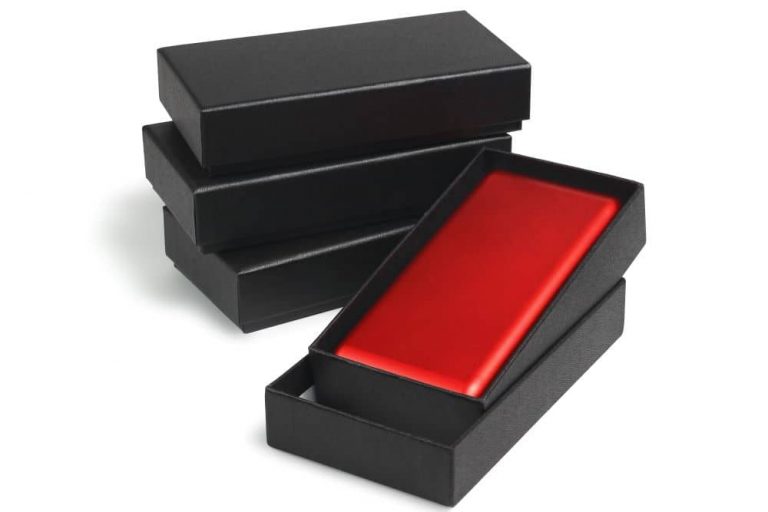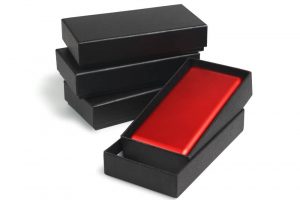 Everyone you probably know has a smartphone that they depend on. But a dead battery makes the device useless, so why not give a solution to the problem? If they do not have access to a wall charger, your power bank can save them from such a frustrating situation.
A good corporate gift is something useful and shows your thoughtfulness. Whether it's a gourmet box of sweets, coffee, or a personalised notebook, corporate gifting is always an effective way to thank your staff or clients for their unwavering support.