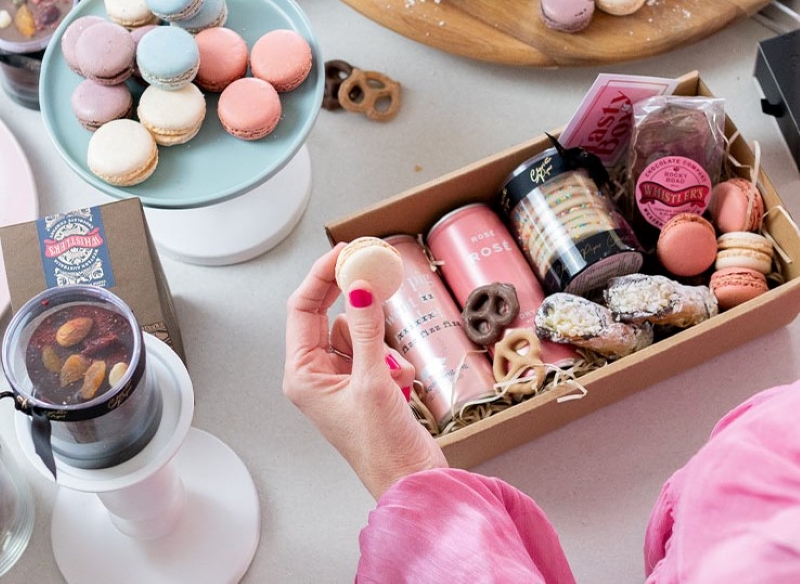 Have you ever felt like there's that time of the year when celebrations do not seem to end? You have a birthday coming up, and there's an anniversary party to prepare for right after. Then, a new baby arrives, which means festivities like a baby shower. You also have work events to go to. All of these occasions can surely overwhelm you, especially because you need to find the perfect gift for each celebration. Sometimes, you do not have a lot of time in your hands to think about the unique gift that fits the specific event. That's where gift boxes come in.
Giving gifts can often be stressful, as you try to find a special item for the person, couple, or group of people that's important to you. Typically, it takes hours or even days to do your research and figure out the most suitable gift to give for the occasion. But it does not have to be a nerve-wracking experience. In fact, each time you have an event coming up, you do not have to spend several hours on the Internet as you look for gift ideas. Here's a very easy solution that you probably overlooked: a gift box! 
It's in the name. A gift box is as versatile and unique as you can imagine. Whether someone is celebrating their birthday, anniversary, Mother's Day, engagement, or any other occasion, gift boxes are the answer. Here are five reasons why you don't have to try so hard when searching for the best gift for the celebration:
1. Gift Boxes Create That Element of Surprise
How gift boxes are packaged makes them even more tempting. But more than that, it is the surprise that awaits once they are opened. There is an assortment of food, drink, and other goodies inside the box that the receiver surely cannot wait to see. A huge bonus is that the quality of the items is always exceptional, especially if you get the gift box from Tasty Box.
Even when gift boxes are placed together with other presents, it's easy for them to stand out. Place them under the Christmas tree or on the table, and they will surely be difficult to ignore. These boxes appeal to everyone, including those with a sweet tooth and a love for wine.
2. The Box Contains Unique Products
When you truly want someone to feel special, you aim to give them more and not just what they can find in stores. You wish to let them know you spent time scouring for the perfect gift. Tasty Box gift boxes go above and beyond what you can buy in shopping malls or physical stores. To make your shopping experience more manageable, you can filter your search by selecting the occasion you're celebrating. And from there, you choose the gift box that matches what you know the recipient will surely love.
You do not have to limit your choice to the usual desserts and sweets. A gourmet gift box, for instance, is perfect for your loved one with refined tastes. The well-designed package comes with artisan chocolates and delightful biscuits that you cannot buy from typical sources.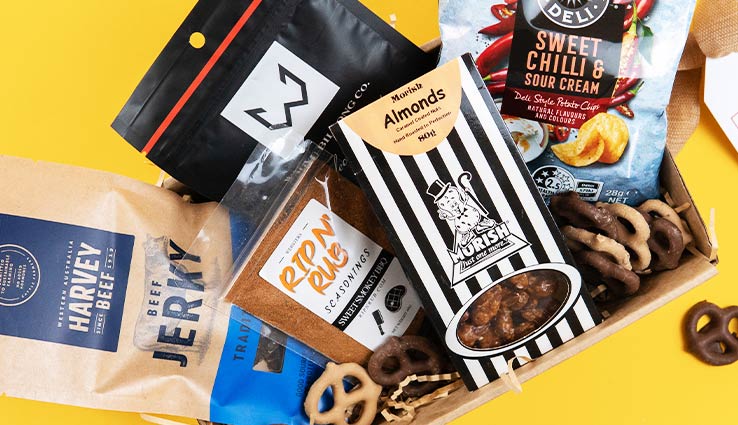 3. Gift Boxes are Well Presented
We're sure you will agree that presentation is the key to making your gift extra special. A gift box is easy to spot – not just because it is usually more sizable than average gifts. Admittedly, not everyone has a knack for presentation, especially when it comes to wrapping presents. Yes, it's quite adorable if your child gives you a messily wrapped gift, but it's not the same with adults.
A little effort goes a long way. But when it comes to gift-giving, you want the whole package to look like a professional had worked on it. And that's precisely what gift boxes can give you. You do not need to try wrapping the item, which can take hours to finish, especially if you're going for a perfect look. That wow factor is now much simpler to achieve, thanks to a gift box carefully and expertly prepared by someone who knows exactly what to do.
4. It's Ideal for Gifting People You Don't Know Too Well
Let's face it. There will be plenty of times when you'll be invited to a party or gathering where you do not even know the majority of the participants. You could be facing your new neighbours, colleagues, or a brand new social connection, perhaps. It's pretty standard in the world of business, too. Even if the person has been your client for several years now, it can be daunting to give an appropriate gift that lets them know you appreciate them.
So, what present can you give to someone you hardly know? That's right – a gift box. You do not have to guess that the recipient loves good food and drink. And when well-curated goodies are offered in a beautifully prepared box, you know that your gift will be greatly appreciated.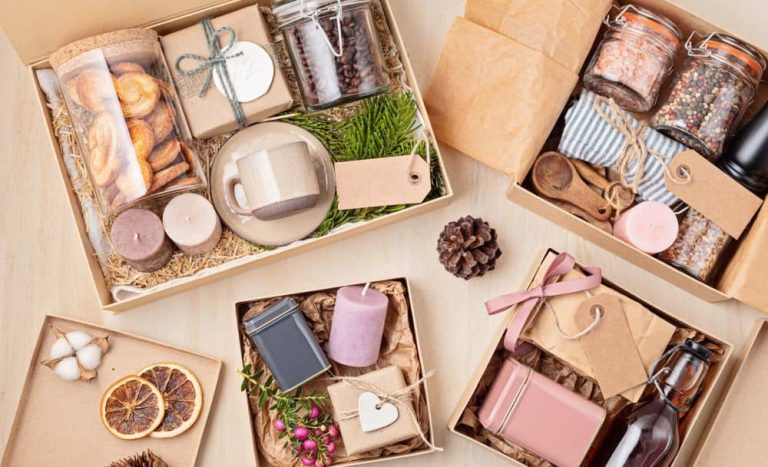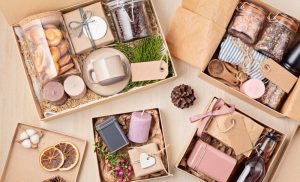 5. You Can Send a Gift Box Just Because You Want To
You don't need a particular occasion or reason to give someone a gift box. If you want to thank your parents without actually saying it, send them a gift box. If you simply wish to see your lover smiling with delight, surprise them with one. Wouldn't you feel pampered if you received an unexpected package from the person you love the most? And when you open it, it's full of edibles like cookies, chocolates, and lollies.
Gift boxes have surprises that people do not normally buy for themselves. That means you are giving the recipient something they will really appreciate. It all feels like an indulgent luxury that you can never go wrong with.
There's always a gift box that fits everyone's tastes. Don't have a sweet tooth? No worries! There are salty and sour snacks to choose from. A gift box can come with red or white wine, champagne, and other drinks – an excellent substitute for those searching for fancy liquor. It's even perfect for health buffs and those with diet restrictions. With selections that are just right for every budget, a gift box can relieve anxiety when picking gifts for any person on any occasion.