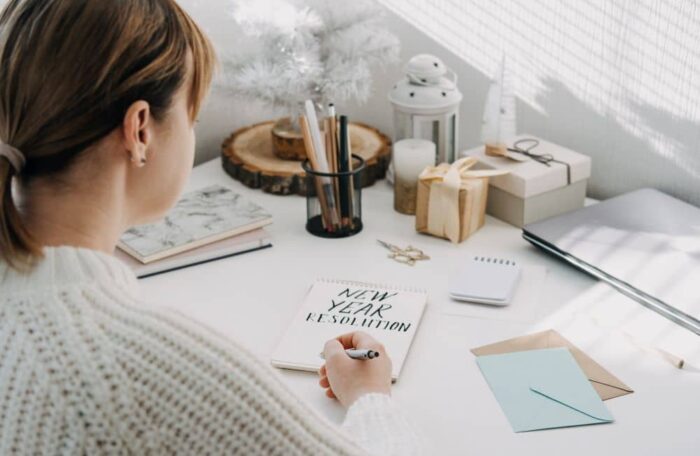 It's 2022. New Year, new you. How many times have you told yourself that? It's time for a real change. And the difference is that it will be much easier this time around. New Year's resolutions do not have to be a complicated challenge. Small changes, especially when it comes to health and taking care of yourself, are much more achievable.
In this blog post, we're focusing on easy resolutions that stick. At the end of the year, you can genuinely say that you have made some progress towards your health.
1. Be More Active
If you're thinking about getting a premium gym membership to be more active, you're wrong. The reality is that being active begins outside the gym. Sure, you can go to the gym and exercise there and hire a trainer to help you out. However, it's not the only way. You may be among those who are not fond of going to the gym, and that's completely fine.
Becoming more active is easier than you may think. For example, you can take the stairs instead of the lift. If you usually walk 3,000 steps, increase it to as many as you can. Experts recommend walking 10,000 steps daily, which can help make the heart and lungs healthy.
Walking a lot may seem impossible for someone who has a desk job. Suppose you sit all day, every single day, in front of your laptop. In that case, you are at risk of obesity and high blood pressure, which are both linked to stroke and cardiovascular diseases. One thing that you can do is to use your break times to walk, rather than sit at the cafeteria.
2. Go to the Gym
We have mentioned a gym membership above. Whilst it is not a requirement, it surely helps. Joining a gym often motivates people better than not being a member. After all, you want to make sure that the money you pay periodically goes to actual use.
A huge benefit of going to the gym is that you have access to various workout equipment that you do not own. Not everyone has different weights to lift, stationary bikes, or treadmills. Having these pieces of equipment ready for use can encourage you to exercise and combine weight, strength, and cardio training effectively.
You can also join a fitness class or group events where the focus is health and fitness. If you can afford it, hire a personal trainer for a one-on-one exercise session every week or so. Joining a gym also opens opportunities to meet people with similar fitness goals. As the saying goes, "There's strength in numbers," and this is true when it comes to exercising with a friend.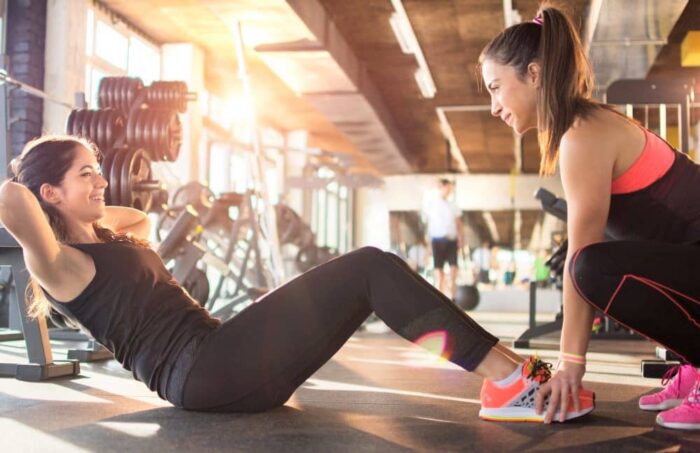 3. Family Time is Healthy
Did you know that spending more time with your family can benefit your health? This is not often a part of people's new year's resolutions, mainly because it's not viewed as a health-beneficial event. However, if your goal is to improve your well-being, it is one of the easiest ways to achieve it.
Being with your family can have a positive impact on your health and the rest of your family, as well. If you have been working hard, take some time off to wind down and de-stress. Include your kids in your holiday. Quality time spent with children can help them grow friendlier, happier, and more cooperative. If you are single, spend time with your parents and siblings, rather than alone.
4. Start Mindful Eating Practices
Exercising is essential in staying healthy. But many people don't realise that their efforts can go to waste if they do not eat right. It's 2022, and you have plenty of choices when it comes to healthy eating. It does not even have to be about the newest diet fad that you've heard celebrities endorse. Also, the notion of staying away from your favourite foods can be damaging. You do not have to restrict yourself too much. It's all about balance.
The key is to recognise the mistakes people often make with their eating habits. Changing how you eat is so much easier than you think. For example, you should chew your food slowly to give your brain time to process what's going on, allowing it to inform you that you're full. Slow down between each bite to avoid overeating.
Focus more on what you consume. Let's say that you love soft drinks. You already know that they are not healthy at all, so why not swap them with water from time to time? As you continue incorporating healthy practices, you will eventually find water your go-to drink.
Some people avoid snacks altogether because snacking is considered unhealthy and unnecessary. But if you pick the right snacks, you never have to give them up. For example, try this Vegan Sweet Tooth from Tasty Box. It's the perfect choice for vegans and vegetarians as this dessert box contains vegan lollies, chocolates, and granola bites. Or how about the Back to Your Roots box for banana chips, popcorn, kombucha, and more!
Perhaps you are looking for relaxing herbal tea blend with natural remedies to provide your body with the tools to better fight infections, burn fat, soothe the mind and reduce physical exhaustion. It's a winning combination.
Whatever you do, it is never a good idea to ditch the occasional splurge.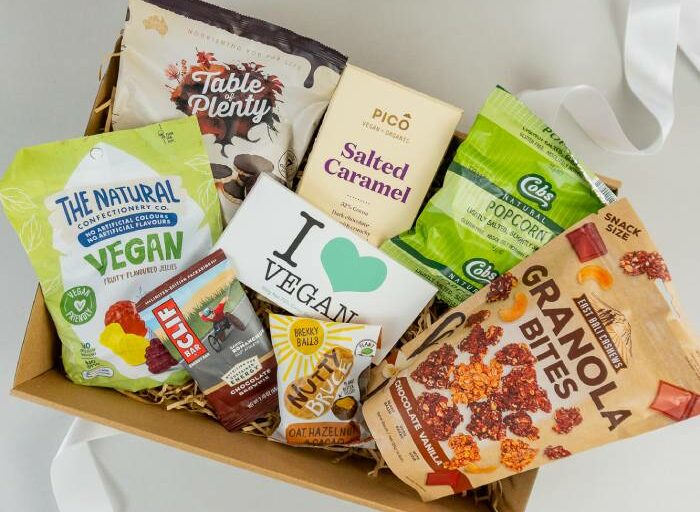 5. Get Those ZZZs
Notice that you eat more when you stay up watching late-night shows. You can avoid snacking every night by simply getting enough sleep. Adults should enjoy at least seven hours of sleep, which helps restore energy and improve mental clarity. Harvard research has shown that lack of sleep can increase the risk of obesity. It's also one of the underlying causes of coronary heart disease, arthritis, diabetes, and depression.
Aside from the quick weight gain, you wake up feeling sleepier and lethargic the next day. Most people complain that they cannot get anything done for work or school because they need more sleep. If you have a hard time sleeping, try going to bed earlier than you usually do.
Having achievable healthy resolutions for the new year is not as complex as many think. It's all about being realistic and your determination to stick to your goals. Pay attention to what you eat and what you shouldn't. Incorporate walking and exercising. Soon, you will be able to implement gradual yet successful changes that can help you in having a healthy lifestyle for the long term.