Even though Mother's Day is a few weeks away, you might want to start solidifying your plans. There are few things worse than showing up on Mother's Day empty-handed because the gift you wanted was out of stock.
Many mums enjoy receiving a creative and delicious Mother's Day gift hamper or gift box for Mother's Day. Jewellery, pampering products, and clothing are popular gift choices that mums enjoy. There are scores of gift ideas to consider beyond the ever-popular floral bouquet or Mother's Day brunch. We've compiled a guide to Mother's Day gifts. Here are the top ten.
1. The Treadly 2
If your mum enjoys a workout but is not keen to head to the gym or walk the neighbourhood if the weather is bad, the Treadly 2 could be a perfect gift. The model is lightweight and thin for easy storage. Your mum will enjoy the features such as handrail speed control, Bluetooth speakers, and a brilliant display. Sells for $749.00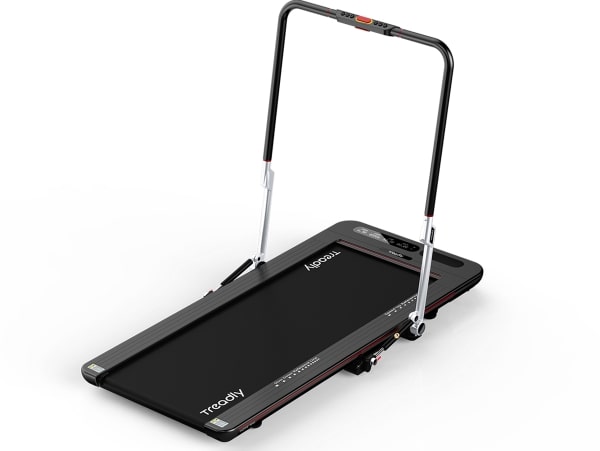 2. Soda Stream Sparkling Water Machine
Seltzers and sparkling waters are popular these days. However, stopping to pick up a supply of your favourite can be annoying, and purchasing water in plastic bottles is not eco-friendly. If your mum enjoys sparkling water, the Soda Stream Sparkling Water Machine could be the perfect gift. The compact design, durable materials, and ease of use will have your mum thanking you with every sip. Sells for $299.00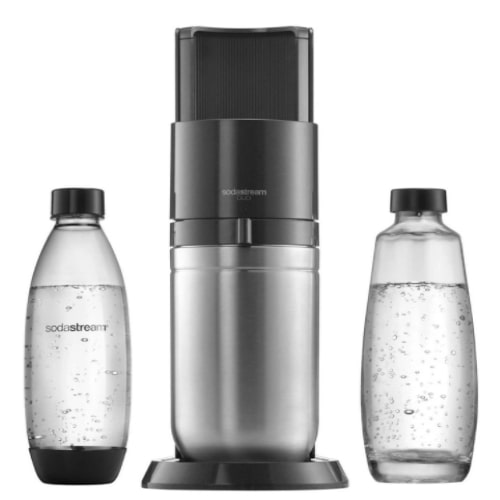 3. Mother's Day Gift Hamper from Tasty Box
Give your mum, gran, or any special lady in your life a gift that is as unique as it is delicious, a Tasty Box Mother's Day gift hamper or gift box for Mother's Day. Tasty Box has an impressive collection of choices. You can be sure your Mother's Day gift box will delight your mum. Each Tasty Box gift is arranged by hand and contains an impeccable collection of treats, snacks, and beverages. A number of the Mother's Day gift boxes include lovely pampering products to provide mum relaxation to go along with the delicious goodies in her Mother's Day gift hamper. Price range $59.99-$189.99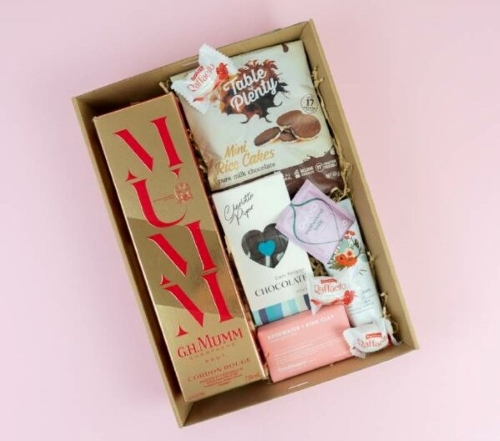 4. Dyson Supersonic Hair Dryer
If your mum struggles with getting her hair just right, you may want to invest in Dyson's Supersonic Hair Dryer to help her hair look perfect every time. Hair dries fast, and the dryer checks the temperature 40 times a second to make sure your hair is not damaged. It comes with a flyaway attachment that straightens hair as it enhances shine. Mum will thank you for this gift. Sells for $599.00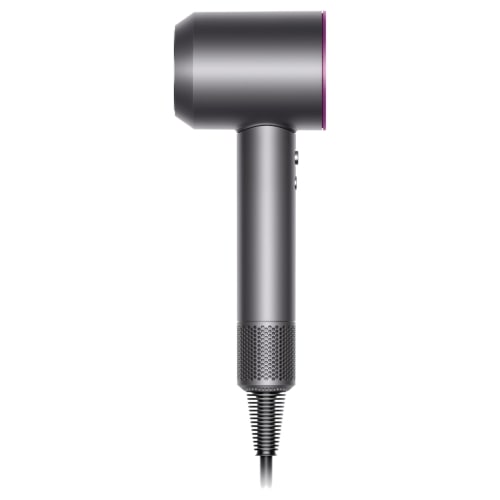 5. Southwest Luxury Wine Tours
If your mum enjoys presents that revolve around experiences and the gift of your time, why not book a Margaret River wine tour. Before you write off the idea, please know this is not a booze bus tour.
Southwest Luxury Wine Tours offers private tours where mum can relax in a beautiful luxury vehicle driven by experts who know the area. Mum can set her itinerary and explore some of the best the Margaret River Wine Country offers for a half-day or a full day. And you can always bring along a wonderful Mother's Day gift hamper to spoil mum a bit more. Prices range from $750-$1350 depending on the duration and number of people accompanying you.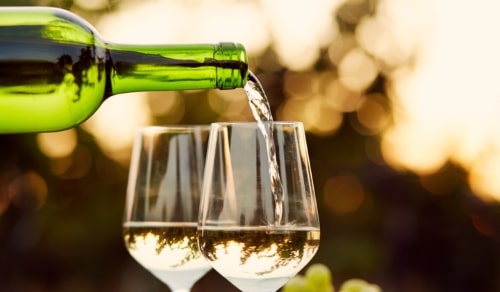 6. Vitruvi Stone Essential Oil Diffuser
Give your mum a bit of relaxing aromatherapy that she can enjoy for years. A Vitruvi Stone Essential Oil Diffuser is both beautiful and beneficial. Vitruvi creates its signature essential oils to enhance everyday life. The diffuser works with ultrasonic technology to maintain the integrity of the oil's fragrance as it is infused. Sells for $119.00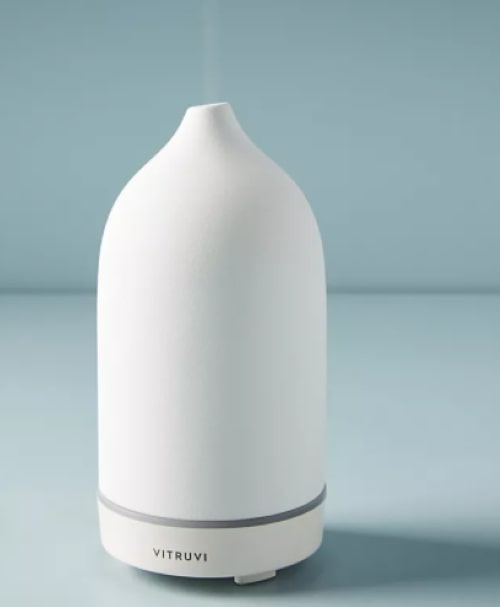 7. Coach Half Flap Card Case
Help your mum be organised and stylish with the Half Flap Card Case by Coach. At a glance, this exceptional case may look too small to be useful. However, do not allow its diminutive size [10cm (L) x 7.5cm (H) x 2.5cm (W)] fool you. The case holds cards, cash, ID, and wireless earbuds and has an outside pocket for essentials. The case, made of polished pebble leather, can be worn crossbody style or tossed in a purse. Sells for $175.00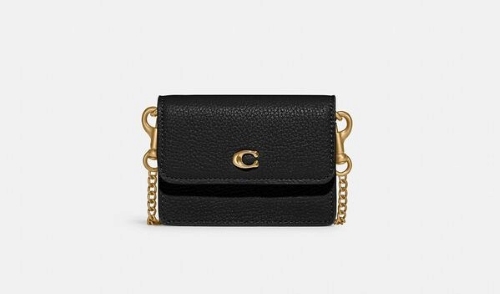 8. Acrylic Chess Set
If your mum enjoys a good game of chess and cutting-edge style, the Acrylic Chess Set is sure to delight her. The beautifully designed set features rectangular clear and grey smoke coloured chess pieces and a sleek acrylic chess board. The set is so stunning your mum will want it on display when she's not playing. Sells for $149.00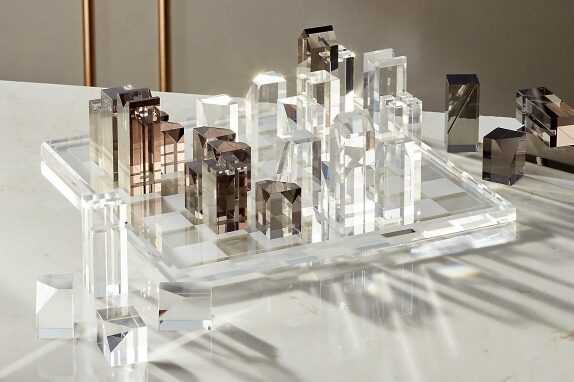 9. Lululemon Arise Yoga Mat
For the mum who loves yoga almost as much as her children, treat her with the Lululemon Arise Yoga Mat. The mat is designed for yoga and is 5mm thick for extra cushioning. The base is natural rubber and has a polyurethane top treated with an antimicrobial additive to prevent mould or mildew on the mat. Sells for $98.00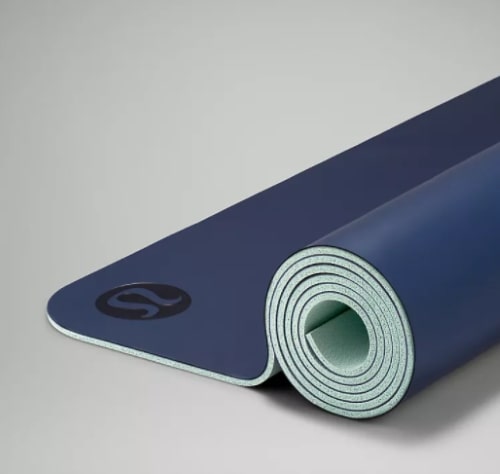 10. Fellow Electric Kettle
If your mum leans towards the practical side, this uniquely crafted electric tea kettle will bring a smile to her face every time she uses it. The Fellow Electric Tea Kettle quickly heats a litre of water to your desired temperature to make morning tea a breeze. The unit comes with a base that can display real-time water temperature. Sells for $159.00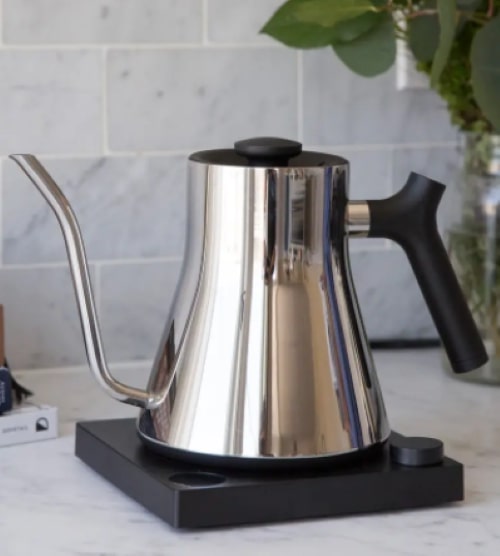 Because Mum deserves a brilliant day filled with laughter and love, begin your shopping soon. Think about your many delightful options (like a Mother's Day gift box) and let your heart guide you to the perfect present.