Holidays with children hold so much joy and laughter. However, even the most enthusiastic little one can become bored, especially during the time leading up to the big day.
Here at Tasty Box, we adore little ones and understand how challenging it is to try and prep for Easter while entertaining a bored toddler. After consulting with our Easter Bunny Intern, we created a list of seven fun and creative Easter activities for toddlers. Even older children (and adults) will enjoy these.
1. Cute Easter Chick Craft
Made with paper plates, press-on eyes, construction paper, feathers, and glue, this is a simple craft that only requires gluing skills for little ones. Older children can be more creative with their Easter Chick and add other trimmings such as glitter.
2. Hunt for the Tasty Box
A bit of group participation is needed for this simple and fun Easter game. After your Easter Tasty Box has arrived, one person must hide it away from pets but make it accessible to little ones. The rest of the group must hunt for the box. The first person to spot the Tasty Box gets the first choice from the fantastic treats inside.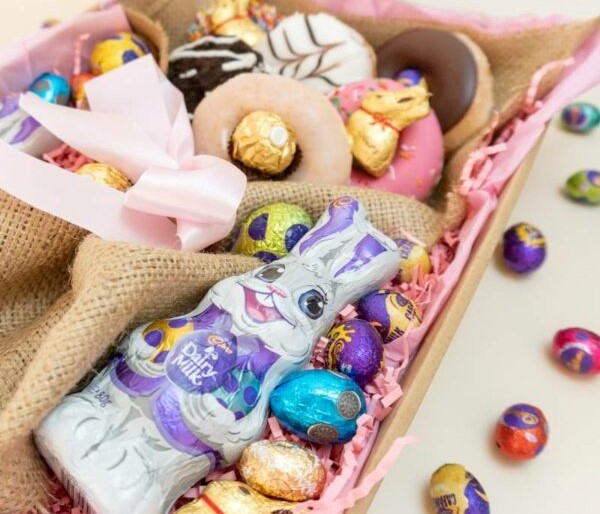 3. Sparkling Easter Egg Craft
It is hard to resist sparkling materials at any age, so it is a safe bet your toddler will enjoy creating these Sparkling Easter Eggs. You will need construction paper, foil confetti, non-toxic washable glue, and scissors for adult use. Get as creative as you like and change up the trimmings. As with all Easter activities for toddlers, just have fun.
4. Bake Some Easter Fun
Who says decorating cutout cookies must be a Christmas tradition. With some cute Easter cookie cutters, sugar cookie dough and some colourful sugar, kids of all ages can create tasty Easter memories. This Easter activity for toddlers might just become a life-long family tradition.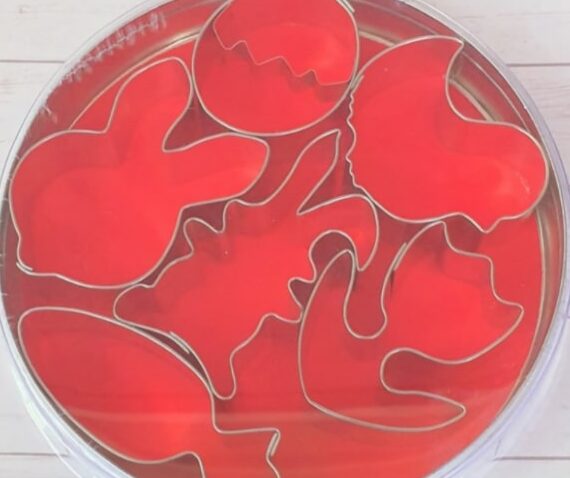 5. Water Colour and Washi Tape Easter Eggs
Using Washi Tape in various shades and patterns along with kid-friendly watercolour paints, your toddler can create bright and lively construction paper eggs. For this Easter activity, draw a large oval on construction paper and let the little ones paint and tape until their hearts are content. Cut out the egg shape and display your eggs when the paint is dry.
6. Tissue Paper Easter Corsage
If your toddler can master safety scissors and press a pipe cleaner together, he or she can make a precious tissue paper Easter corsage. These are lovely little presents for mum, granny, or anyone else who would enjoy such a sweet gift. All you need is tissue paper, pipe cleaners, and safety scissors. You can precut the tissue paper to make the project a little easier. Once little ones master making flowers from tissue paper, tissue flowers will be "blooming" everywhere.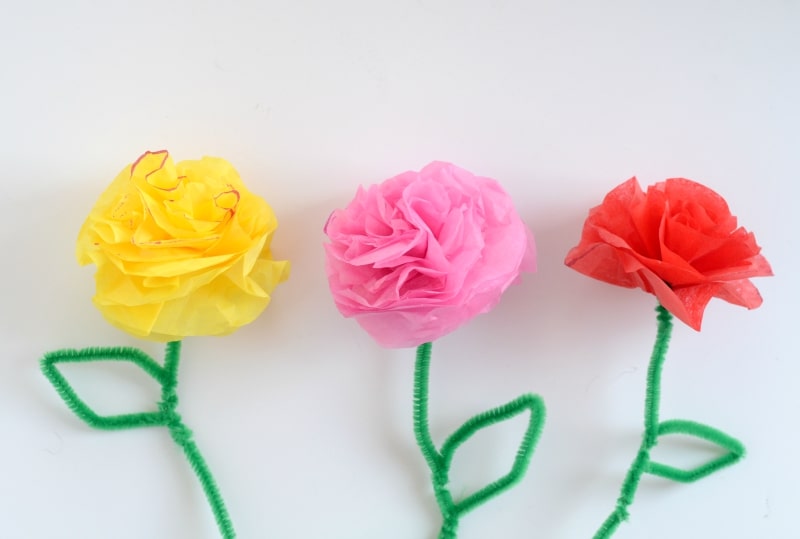 7. Find the Jellybean Game
This game resembles the "shell game" used in sideshow acts for decades. Gather several plastic egg halves of the same colour and jellybeans. Let your toddler watch you place a jellybean under part of an egg, and then mix the eggshells a few times. Start with just a few eggshell mixes, especially for younger toddlers. Have your toddler find the hidden jellybean and when they do, they can eat it.
The Easter activities for toddlers are not expensive or difficult, but they will provide happy memories of fleeting childhood moments. Always make sure to supervise very young children and purchase non-toxic craft materials.