Corporate gifting is an excellent way to express your appreciation for colleagues, customers, and staff. However, it can be challenging to find the right corporate gifts for everyone. Corporate gifting needs to be memorable, functional, and keep your company in the front of the recipient's mind. Above all, you want your corporate gift to be enjoyed and appreciated, not tossed in the back of a closet or tucked in a desk drawer.
If you need a little inspiration, here are a few ideas for your staff as well as your corporate associates.
Five Fantastic Corporate Gifting Ideas for Your Staff
1. The Take Note Office Desk Essentials by LÂPACH
Whether you are offering a gift of appreciation to your whole office staff or you have a special individual you wish to acknowledge, the Take Note Office Desk Essentials is an excellent choice.
Your recipient will get a Take Note lined notebook, a leather coin tray, a Bushwalk scented candle, a ceramic coffee mug, and a gold 6-in-1 ballpoint pen tool kit. The gift is ideal for all members of your staff and arrives in elegant black packaging. The retail cost- $224.00.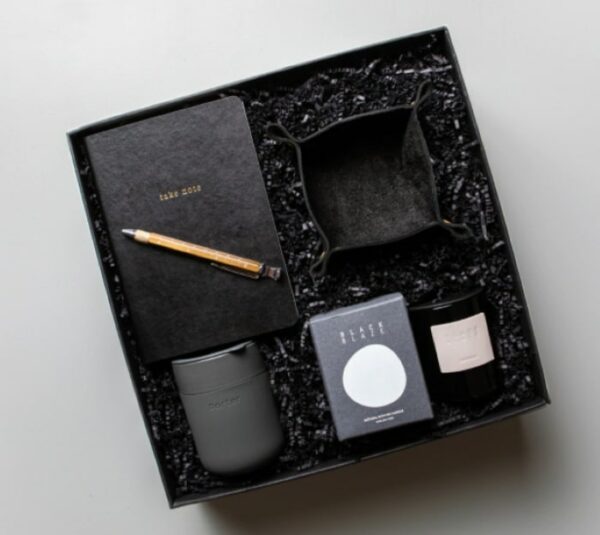 2. Pure Merino Wool Throw Blanket
Most everyone enjoys snuggling under a cosy blanket on a rainy day. Your employees will be sure to think warmly of you when they are snug under this blanket made of Australian merino wool.
Made in Ballarat, Victoria, this knitted blanket comes in a soft ash grey colour that will complement any décor. It makes a thoughtful gift that everyone on your staff is sure to love. The retail cost- $318.00.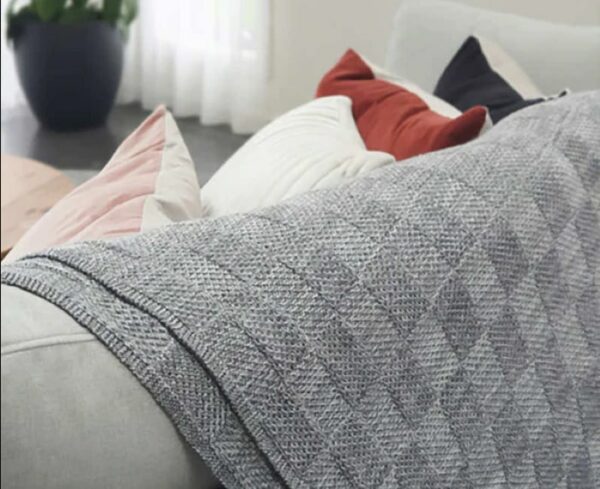 3. Tasty Box Corporate Treat Boxes
One of the best and most appreciated corporate gifts available, Tasty Box comes in a wide variety of delicious, themed collections. Everything from sweets and savoury bites to elegant wines with decadent chocolates. Tasty Box even has vegan offerings. There is something for everyone.
Not sure which box to order? Try the newest collections. Mad About Men includes Morish Nuts, Whistler's Chocolate, Nougat, Wine, and an Antipasto Pack. Or Me n You, which contains Champagne, Wine, Chocolates, Antipasto Pack, Ferro Rocher, and a selection of pretzels. Any of the hand-curated Tasty Box gifts will be met with delight. The retail cost- $59.95-$189.95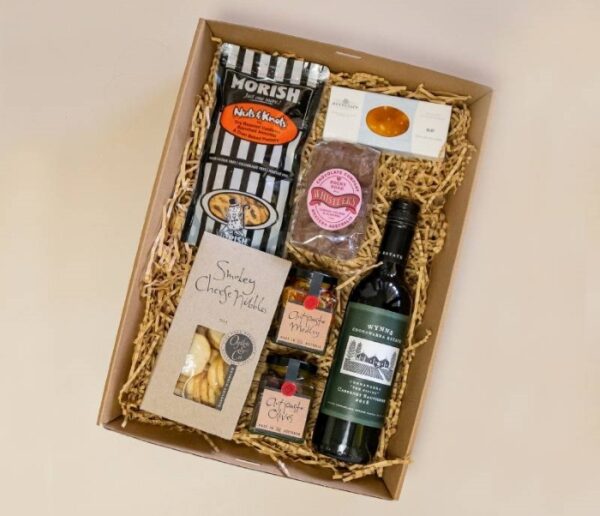 4. Noise-Cancelling In-Ear Headphones
In a typical open office, the pleasant chatter of coworkers can become a bit distracting. For your staff members who could use a break from the conversations, gift Noise-Cancelling In-Ear Headphones by 1 MORE.
These Wireless Bluetooth Earphones feature:
Active Noise Cancellation
ENC
Fast Charging
Magnetic Earbuds
Microphone
Volume Controls
These have everything your employees could want in a headphone. The retail cost $87.17.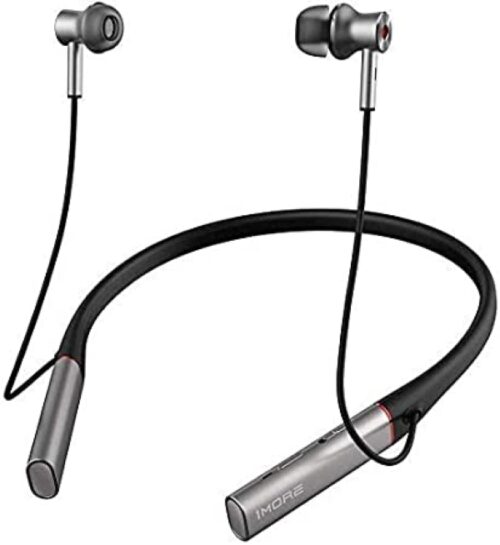 5. Weather Station Wi-Fi Projection Alarm Clock by La Crosse Technology
Help your staff prepare for whatever weather is heading their way with this stylish Weather Station Alarm Clock. The clock features variable intensity light setting, nap feature, moon phases, indoor comfort setting, a USB port, and available advanced settings.
The clock is ideal for staff who travel or for the weather enthusiast in your company. The retail cost $75.95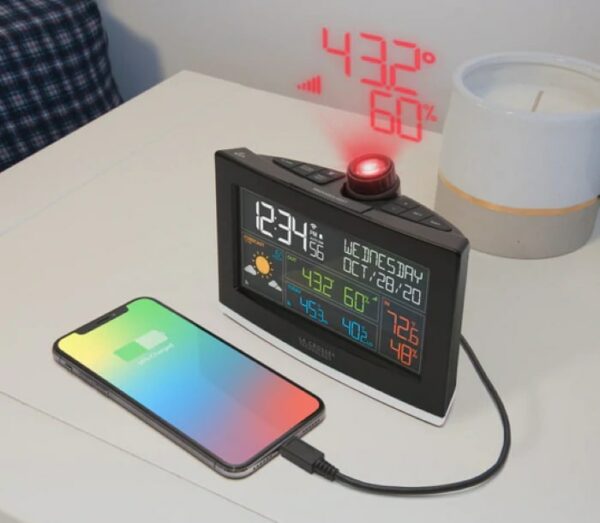 Corporate Gifting for Clients, Colleagues and Prospective Colleagues
1. The Whiskey Gift Box by LÂPACH
An excellent gift for the discerning executive, the Whisky Gift Box can help take the edge off of a busy day and express your kindest regards.
The gift includes a 700 ml bottle of Nikki Taketsuru Pure Malt Japanese Whisky, a pair of Waterford crystal tumblers, round coasters made of 100 per cent Australian leather, and a hip flask for those times when you know a drink will come in handy. The retail cost- $309.00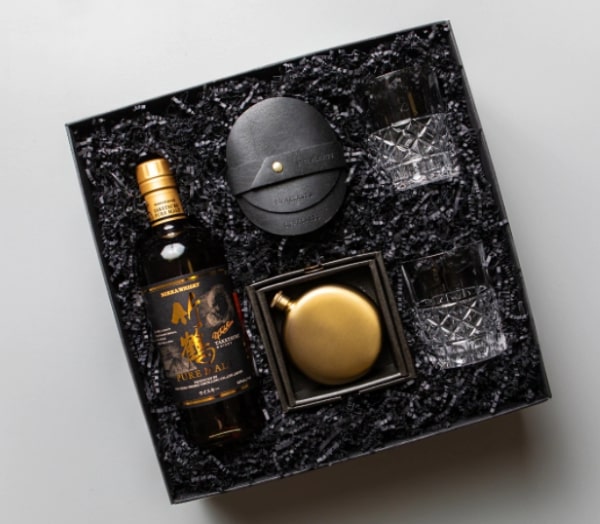 2. Tasty Box
Everyone enjoys a great snack occasionally, and your associates will be delighted when they receive a hand-curated box of exceptional treats by Tasty Box. Whether your colleagues appreciate sweet, savoury, or vegan treats, there is a Tasty Box that is ideal. You can also order a gift that includes fine wines and champagnes. The choices are nearly unlimited.
There are dozens of Tasty Box themed choices, with new collections added frequently. You might want to consider one of our newest Tasty Box additions. Mad About Men includes Morish Nuts, Whistler's Chocolate, Nougat, Wine, and an Antipasto Pack. Or Me n You, which contains Champagne, Wine, Chocolates, Antipasto Pack, Ferro Rocher, and a selection of pretzels. Whatever you choose, you can count on the fast delivery of these quality gifts. The retail cost- $59.95-$189.95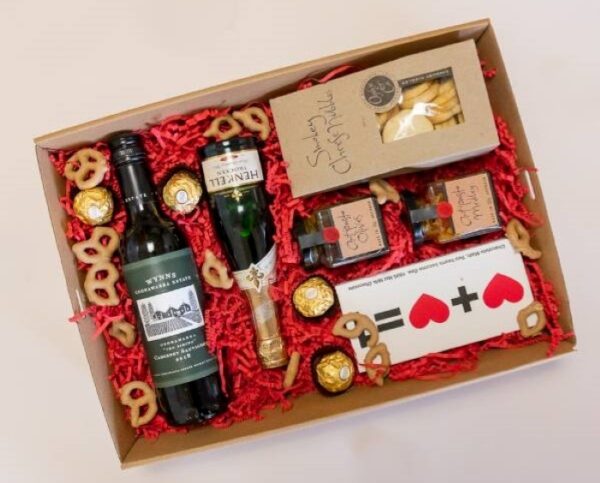 3. Artisan Leather Desk Set
Add an extra bit of style to a corporate associate's desk with this unique Australian leather desk set. The three-piece set will become a well-used accessory that will bring you to the front of the recipient's mind every day.
Each set is crafted in Australia and contains a leather coaster (9 × 9 x 0.3d cm), a leather mouse pad (23 × 23 x 0.3d cm), and a leather desk mat (42 × 30 x 0.3d cm). The retail cost- $117.27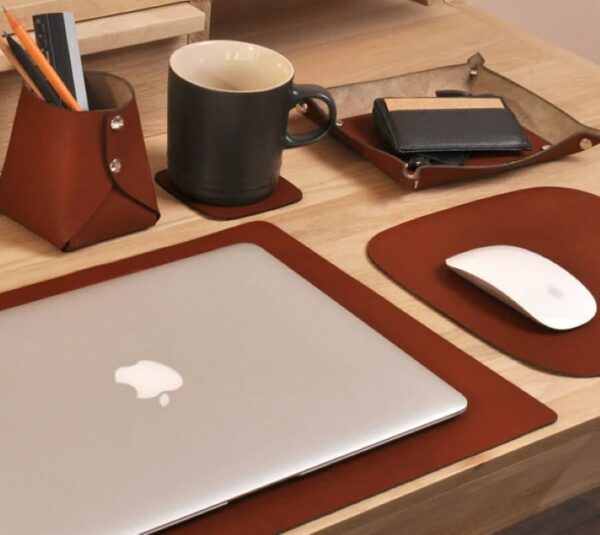 4. Decanter Carafe Wine Aerator by Eva Solo
Aerating a bottle of wine can take well over an hour, but with this Eva Solo mouth-blown glass carafe and wine aerator, your colleagues will be enjoying wine right away.
The carafe is dishwasher safe and makes a lovely addition to a dining room or kitchen. The carafe holds one full bottle of wine (750ml) and features a drip-free stainless-steel funnel to prevent messes. The retail cost- is $149.00.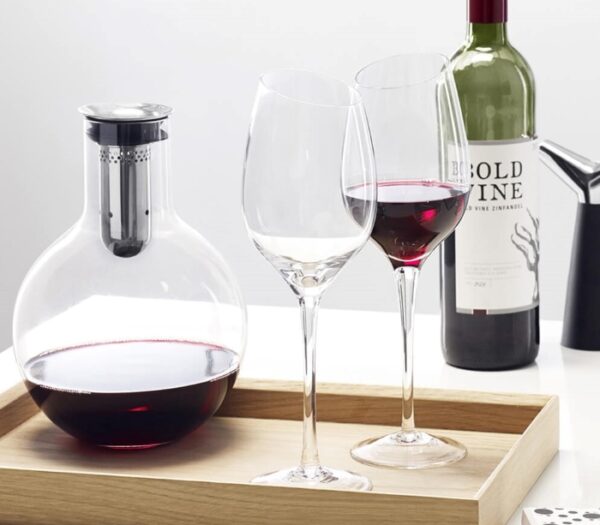 5. Ember Mug²
There is much more to this mug than meets the eye, and your colleagues who enjoy hot tea or coffee will silently thank you every time they enjoy their favourite brew at the perfect temperature.
The Ember Mug² is a smart mug that allows users to set an exact drinking temperature. The unit will maintain the temperature for 80 minutes. The mug knows when to turn itself off and on to save energy, and it is hand washable. The mug comes in your choice of white, grey, or black and is available in two sizes. The retail cost for the 0.30L mug is $129.95, and the 0.41L mug is $149.95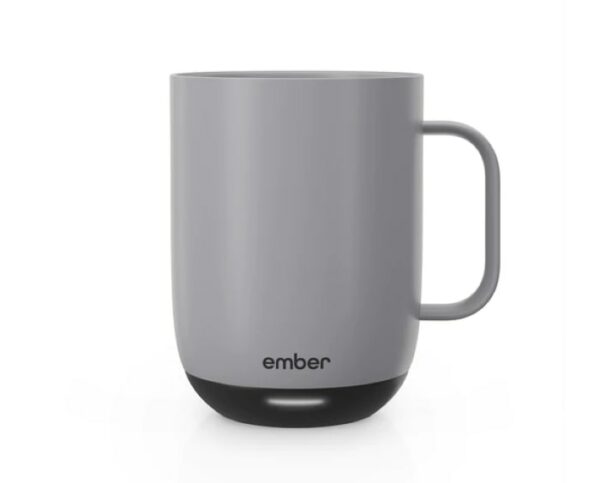 You have no reason to stress over upcoming corporate gifting. Your staff and associates are sure to love these corporate gift ideas.