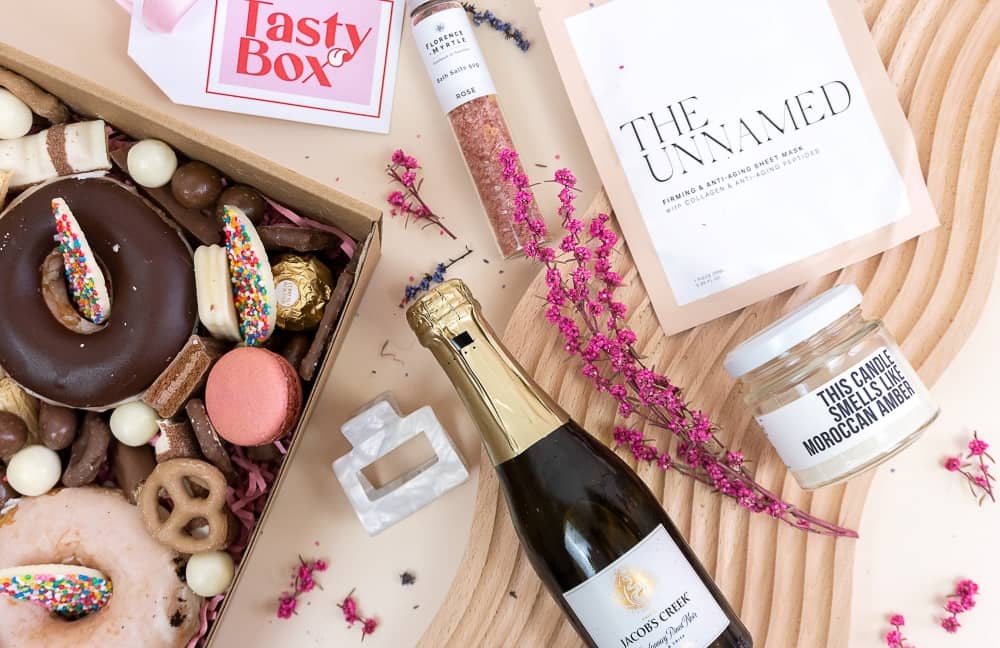 Sometimes, figuring out the perfect gift for someone you care about is a true challenge. If you are tired of spending hours scrolling through various shopping sites or roaming through store after store, you have come to the right website.
Tasty Box can help you deliciously brighten someone's day. Since day one, we have followed one overarching goal. We want everyone who gets a Tasty Box gift to love it and feel very special. After all, aren't these the reasons we give gifts?
1. Made Locally
All of our Tasty Box gift hampers and dessert boxes are individually created in Perth using as many locally sourced products as possible. You will never need to wonder about the origin of your Tasty Box.
2. Made with Love
Just as we emphasize local products, Tasty Box puts a great deal of importance on the individual craftsmanship and care that goes into every single gift order. Whether you place the first order of the day or the 100th, you can count on Tasty Box to give your request the same loving care and attention all of the orders received.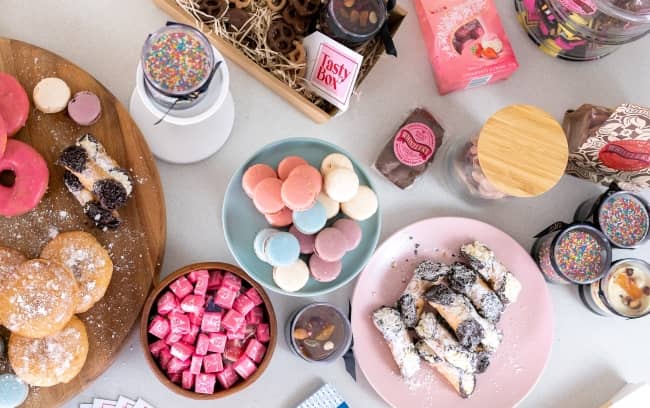 3. Family-Owned and Operated
Tasty Box is the brainchild of Nicole, and she runs the company alongside her husband, Brad. Nicole and Brad make sure each order is crafted with the utmost care and attention to detail because you and your family matter. Together, they provide customers, like you, with an outstanding product of uncompromised quality.
4. Yummy Treats
When it comes right down to it, a Tasty Box must be tasty. We have searched high and low to source the most delectable and
delightful treats for Tasty Box. All products must have the wow and yummy factors to make the cut. Only the highest quality products are chosen to be in one of our gift hampers or dessert box.
5. There is a Box for Every Occasion
Life is full of so many important events. Some are yearly occasions marked on a calendar like New Year's, Halloween, or Christmas. Others are moments marked on your heart and full of personal meaning. Whatever occasion you are celebrating, there is a Tasty Box for that.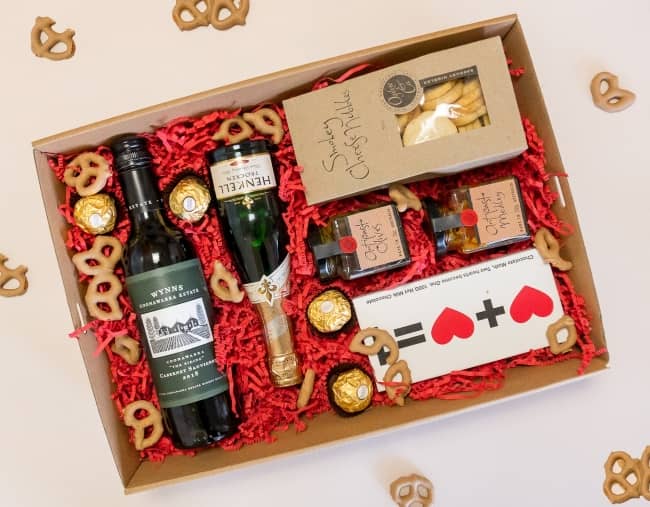 6. You Can Pick Sweet or Savoury
Because we would not want to exclude anyone, Tasty Box has a selection for our customers who enjoy a little something savoury. From excellent wines and beer to beef bites and pork cracklings, Tasty Box has everything to satisfy any lover of savoury treats.
7. Great for Businesses
Corporate gift-giving is an ideal way to express appreciation and solidify business relationships. However, our customers tell us that choosing corporate gifts was a struggle until they found Tasty Box. We have options for bosses, employees, colleagues, and potential business associates. And because Tasty Box is such a unique gift, the recipient will remember your kindness.
8. We've Prepared Your Message
Sometimes, filling out your gift card is tougher than choosing the gift. We have you covered with a selection of templates for every occasion, from a corporate thank you to best wishes on your divorce.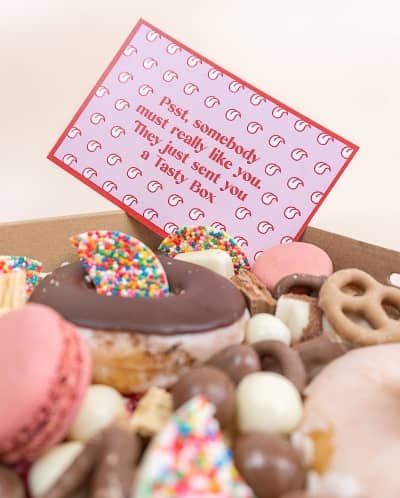 9. We Have Doughnuts and Lots of Them!
We are huge fans of high-end deserts that are veritable works of art and gran's homemade pies and cookies. But we opt to say it with doughnuts because the doughnut is in a class by itself. That is why we offer so many ways to send love with doughnuts. (We know they are not the same thing, but they are pretty close)
10. We Work with Our Values at Heart
Creating delicious gift hampers and dessert boxes is not just a business. It is an extension of who we are and what we feel matters. We are obsessed with giving our customers and gift recipients the best possible experience, and for that to happen, we focus on:
Being Reliable – We appreciate the trust you extend to us, and we will not disappoint.
Detail Oriented – You will never send or receive a haphazard Tasty Box, one that is lacking in quality or with poor presentation.
Keeping It Fun – Even with a solid commitment to quality, we think there is room for enjoying our work. When you smile at what you make, your work will turn out great.
Customer Focused – We know that all of the delicious treats and pretty wrappings amount to very little without you, our customers. That is why we give 100 per cent of our efforts to making sure you are delighted with every Tasty Box.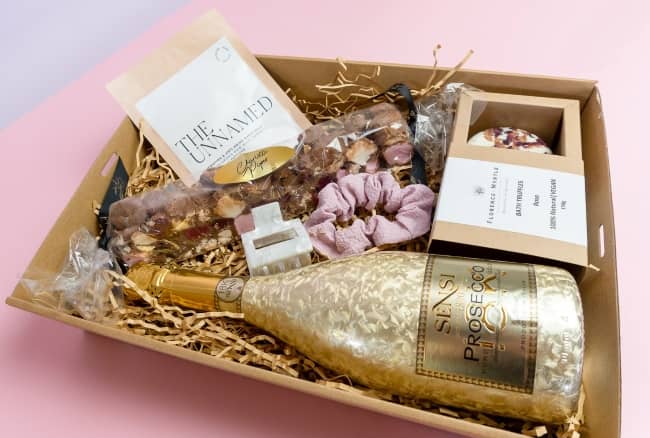 If you are looking for a deliciously different gift for any occasion, be sure to check out our fantastic selection of Tasty Box hampers and dessert boxes. Then give us your order, sit back, and wait for the hugs and thank yous