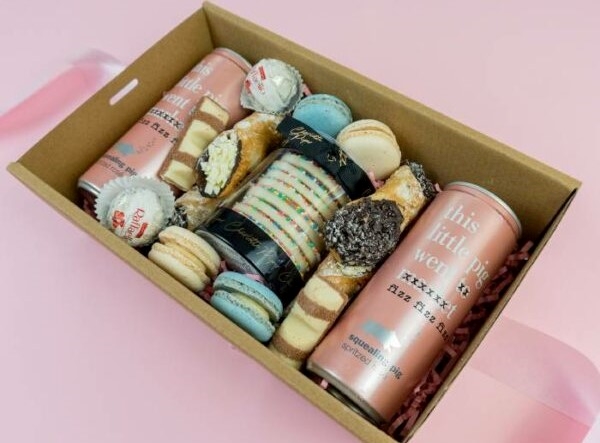 It is easy to let long periods pass without stopping to express appreciation to employees for a job well done. However, if you are not putting any effort into employee appreciation, you may be unknowingly sowing seeds of discontent among your ranks.
While it is true that you are paying your employees to do their work remember, you can pay someone to work, but no amount of money can make them care. This is why expressing gratitude for a job well-done impacts significantly on the well-being of your company.
Treating your employees like your best customers is not a new concept. However, following through with the idea does not always happen. Eventually, employees may begin to disengage from their team and their jobs. Once an employee starts down this slippery slope, it is difficult to reinvigorate them. So, it is in your best interest to treat your employees well and maintain morale.
Benefits of Treating Employees Well
Your employees are the foundation of your business and a clear key to success. Yet, many workers find themselves unappreciated and treated as if they are irrelevant or easily replaced. However, when employees are well-treated, you will notice some of the following effects,
Better Productivity – When a business has happy employees, it shows. Increased productivity is one of many indicators of employees who are pleased with their job and employer. Their attitude towards clients and colleagues will be kind and cheerful, and they will be able to problem-solve and provide requested services efficiently.
Fewer Sick Days – The stress of a consistently negative workplace can make your staff sick. Also, miserable employees will adopt the 'nothing matters' attitude and will be more likely to call off work when they are not physically ill but want to be away from the job.
Less Turnover – When an employee feels valued, fairly compensated, and like a part of the team, they will bring a good attitude to work. Additionally, they are likely to remain at the same job because it is a positive experience.
Better Culture – Attitudes are contagious. Unfortunately, negative attitudes spread faster than positive ones. If your company has a negative business culture where minimal effort is rewarded, it will likely remain that way. Spreading positivity by treating employees well and sharing corporate employee gifts is an excellent way to improve the company culture.
Improved Job Applicants – The saying you are only as good as your worst employee on their worst day is painfully true. And this carries over to applicants. To get great employees, you need great applicants. Skilled people with good work ethics will avoid applying if your business is chaotic or haphazard.
A Positive Reputation for Your Company – Whether we like it or not, employees talk about how businesses treat them. In the age of social media, platforms are littered with complaints, often backed up by video. When your company goes above and beyond for employees, they will talk about this too. Being known as an employer who is good to their workers will pay off both in the staff room and at the cash register.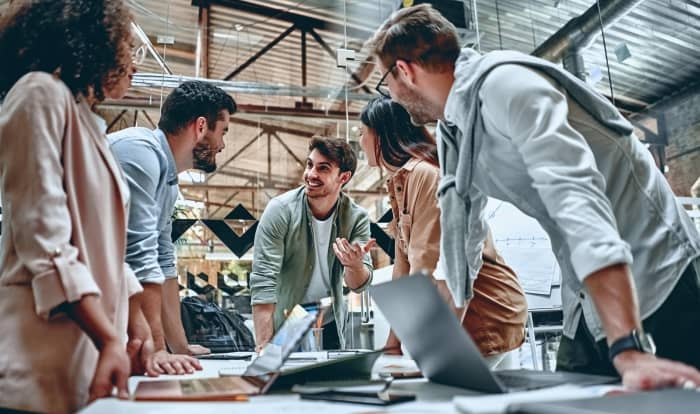 Why Your Employees Love a Treat
Never underestimate the value of a delicious treat. Of course, treats are enjoyable in and of themselves. How often have visions of doughnuts danced in your head during a long workday?
Providing treats for your employees is an excellent way to boost morale. However, if you pair a treat with positive recognition, your employees will feel your appreciation. That sense of gratitude will not be lost on your workers.
Think back to a time when someone in authority sincerely appreciated your efforts. Whether a manager, supervisor, teacher, or parent, their actions or words of appreciation brought out a good feeling. You may have downplayed the event, but it left you feeling positive and may have encouraged you to work even harder to receive recognition again. So, when you give treats to your staff, be sure to commend them.
The simple act of expressing your feelings with employee appreciation gifts will cause a ripple effect of positivity which is good for your business. This includes,
Giving and Receiving Respect – If you mistake this concept as a type of coercion, you will not get a positive response to giving your employees gifts. If you criticize employees, take advantage of them, or treat them as though they were less than management, any respect they show you will likely be lip service. Your employees can spot insincerity. To build a positive relationship, you must respect your employees as valued individuals. Only then will you receive genuine respect from your employees.
Recognition for Hard Work – In a time when your workers may be scattered and working remotely, it is more important than ever to recognize effort on the part of your staff. While presents carry a great deal of weight for staff you see regularly, a gift for remote employees can be a true game-changer. This type of recognition makes remote workers feel like team members and a part of something bigger.
Unite Your Workforce – A united workforce comes from strong leadership. However, there are several ways to be a strong leader none of which demands an iron fist. Offering employee appreciation gifts is an excellent way to unite your workers and build positivity that lasts.
Whether you have a gift for remote employees or are sharing employee appreciation gifts in the office, remember that people may forget what you say, but they will remember how you made them feel.
What to Get Your Employees
There are multitudes of potential employee appreciation gifts in the corporate world. Choosing to get gifts for your employees is an easy decision. The difficulty comes when you try to choose what to give your workers.
You want to present the best gift to your employees, something that shows they really matter to you and that you sincerely appreciate their hard work. A "world's best…" (fill in the blank with a profession) mug or other items with similar phrases are overdone at best and patronizing at worst. This automatically removes company-branded caps, pens, bottle openers, and other merch from the list.
You want an employee gift that everyone will enjoy, which ticks off all the boxes for quality, originality, and fun. You want to give your employees the gift of Tasty Box.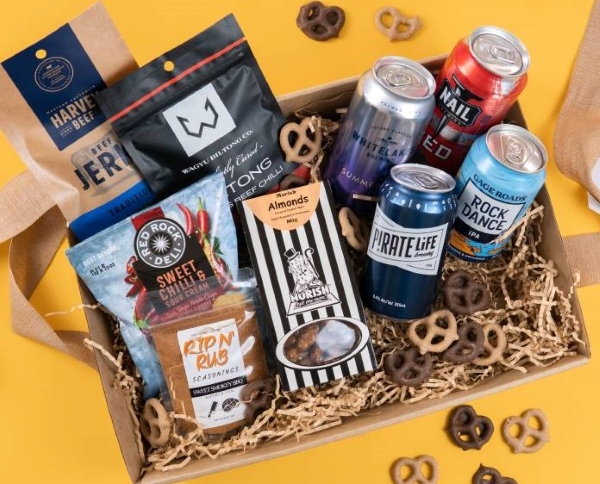 Tasty Box is an ideal corporate gift for employees. Boxes and hampers are curated around a theme using top-of-the-line gourmet products. Choose from a vast range of gifts made to show your employees how much they matter to you. There is no poor choice as Tasty Box offer customers 27 deliciously themed options. Whether you prefer your corporate gift for employees to be sweet, savoury, boozy or a mix, there is a Tasty Box that will make an exceptional employee gift. You can even order vegetarian boxes and unique candy creations.