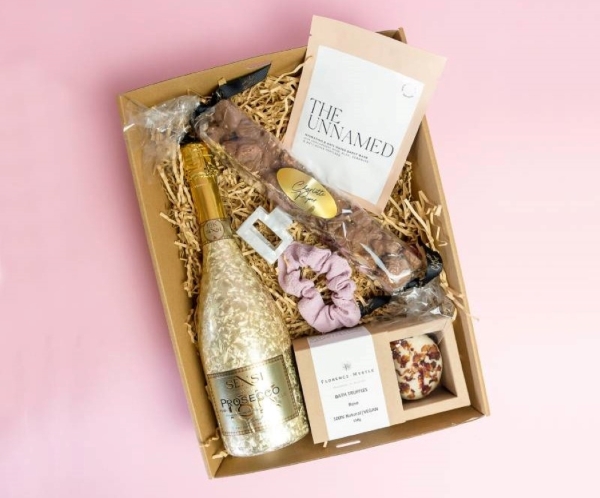 Mother's Day will be here soon, and many of us will struggle to find a gift that is just right. Flowers and brunch are sweet traditional gestures, but doesn't Mum, who has the most challenging job in the world, deserve a present that goes above and beyond sweet and traditional? The answer is a resounding yes.
Finding the ideal way to celebrate your mum, grandmother, wife, sister, mother-in-law, or any special woman in your life does not need to be a struggle. A Mother's Day gift box is a brilliant present that will delight any woman, providing you choose from the company with the best collection of gift hampers available, Tasty Box.
Why Choose a Mother's Day Gift Box from Tasty Box?
While you can find several options for Mother's Day gift boxes, you can feel confident that Tasty Box is the way to go. And here are just a few reasons why.
Only Top Quality – All of the products in your Tasty Box are carefully chosen. Just the very best become Tasty Box gifts.
Carefully Packed – Every Tasty Box is packed by hand with care and attention to detail. You will have no worries about crumbled sweets or cracked bottles. The presentation will be perfect.
Local Company Supporting Local Businesses – Tasty Box is a company based in Western Australia, so they know where to find exclusive treasures to make your Mother's Day gift box sublime. Whenever possible, Tasty Box will add delightful goodies sourced locally.
Deliveries Handled with Care – Your gift will arrive looking as lovely as it did before it left the shop.
Choices and More Choices – Not every company selling Mother's Day gift boxes can offer a selection of gifts with the variety you will find from Tasty Box
The Mother's Day Gift Box has Something to Share with Everyone
Ideally, your mum would get to enjoy all of the deliciousness in her gift box. However, Mums enjoy sharing and are well known for offering up the last biscuit or slice of cake even if they would love to have it. You will not need to be concerned about Mum getting her fair share of her Mother's Day gift box. When you give your mum a Tasty Box gift, you can be sure that there will be plenty for Mum to share and an abundance to enjoy herself.
You Have Options
To delight gift recipients, the company stocks a vast assortment of snacks, sweets, teas, beer, wine, and products. You will be impressed when you see the number of creative Tasty Box options. You will never need to worry about a Tasty Box being ordinary or boring; each gift is created to be extraordinary.
Top Mother's Day Gift Box Choices from Tasty Box
Here are a handful of brilliant Mother's Day gift boxes to delight your mum.
Mum's the Word
Created with the idea of celebrating all mums. This dazzling gift box contains a selection of sweets and G H Mumm champagne. Tasty Box makes it easy to surprise your mum because Mum's the Word.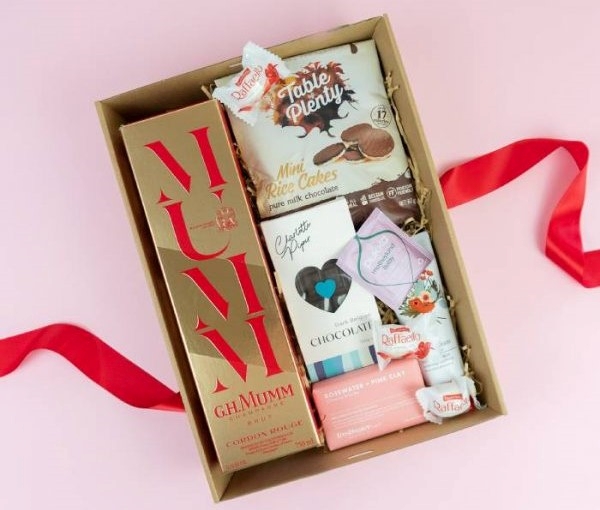 Say It with Donuts
There are few people as universally loved as mothers. Likewise, there are few sweets as universally loved as doughnuts. So, it seems a natural progression to amaze your mum with a delectable arrangement of a dozen doughnuts and half a dozen Macarons. The Say It with Donuts Mother's Day gift box arrives looking very much like a boxed floral bouquet. Imagine Mum's surprise when the flowers are delightful doughnuts.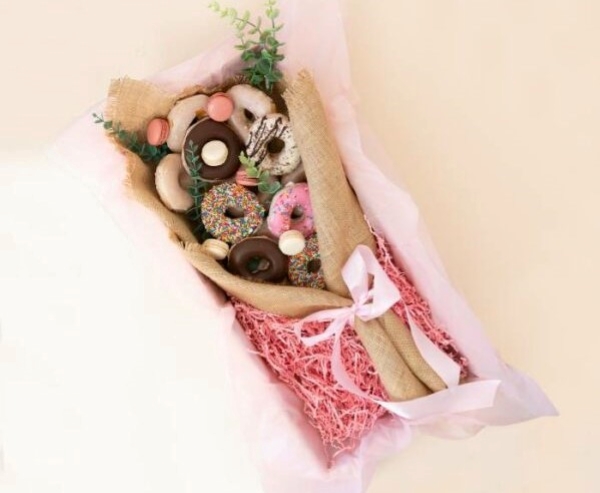 Sweet Talk
If your mum is fond of sweets, the Sweet Talk Tasty Box will win her heart. You may even become her favourite child for the day. There will be enough to share, as the gift box is overflowing with an impressive collection of candies, doughnuts, chocolates, and other sweet delights. But don't be disappointed if Mum doesn't feel like sharing.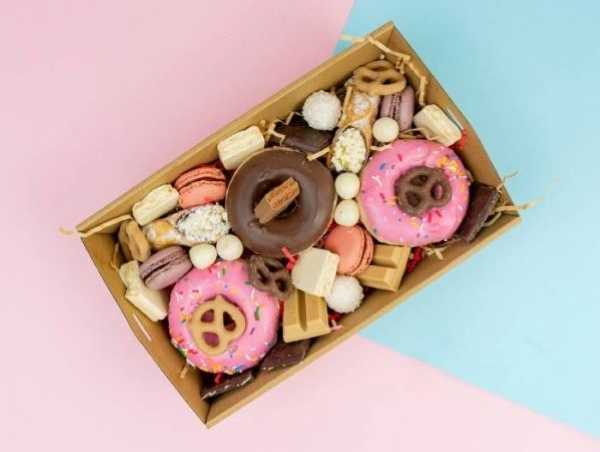 Vegan Sweet Tooth
If your mum is a vegan, you likely know finding fabulous treats and snacks can be a challenge. No worries because Tasty Box has you covered with their Vegan Sweet Tooth gift box.This fantastic collection features some of the best tasting vegan treats and snacks. Mum can enjoy vegan chocolates, lollies, granola bites, popcorn, and much more.
Do not wait until the last minute to choose a gift for any occasion. Be sure to check out all of the delightful gift hampers from Tasty Box.